We offer finish arrangements that are custom-made to our client's needs and their level of venture. Our proposals depend on an intensive comprehension of the sustainable power source market and main concern budgetary contemplations overseeing our client's speculations.We are chivalrous of Renewable Energy values, the wage creating potential through nourish in levy plans, and also rupees reserve funds through lessened energy utilizations and a decreased carbon impression. The exclusively custom fitted arrangements we give are in fact suitable, in light of our numerous times of involvement in the sustainable power source industry.
Our professional team includes Project Managers and Engineers, Electrical Engineers, Electronics Technicians, Electricians and other skilled persons – all sharing a passion for renewable energy solutions. With time they have earned experience with many years' expertise towards these endeavors including design and installation of solar power plants– since 2017!
Mission
Our mission is to revolutionize India by empowering each Indian to Generate their Own Electricity from free source of Solar Energy. Providing customers with the Solar Power Plants to reduce the carbon footprints, this leads to lower environmental pollution.
Vision
Values
How you can generate your own electricity and maximize your savings?
People We Work With/ Glimpses of Projects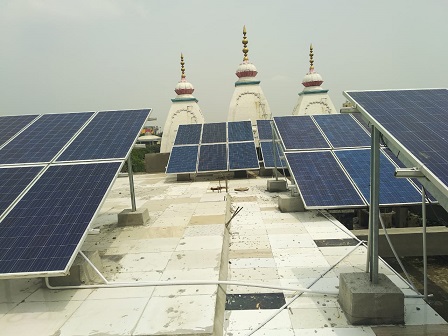 720, Sector 45, Gurgaon, Haryana, India.